Our (Tongue In Cheek) Christmas Gift Guide for Rugby Players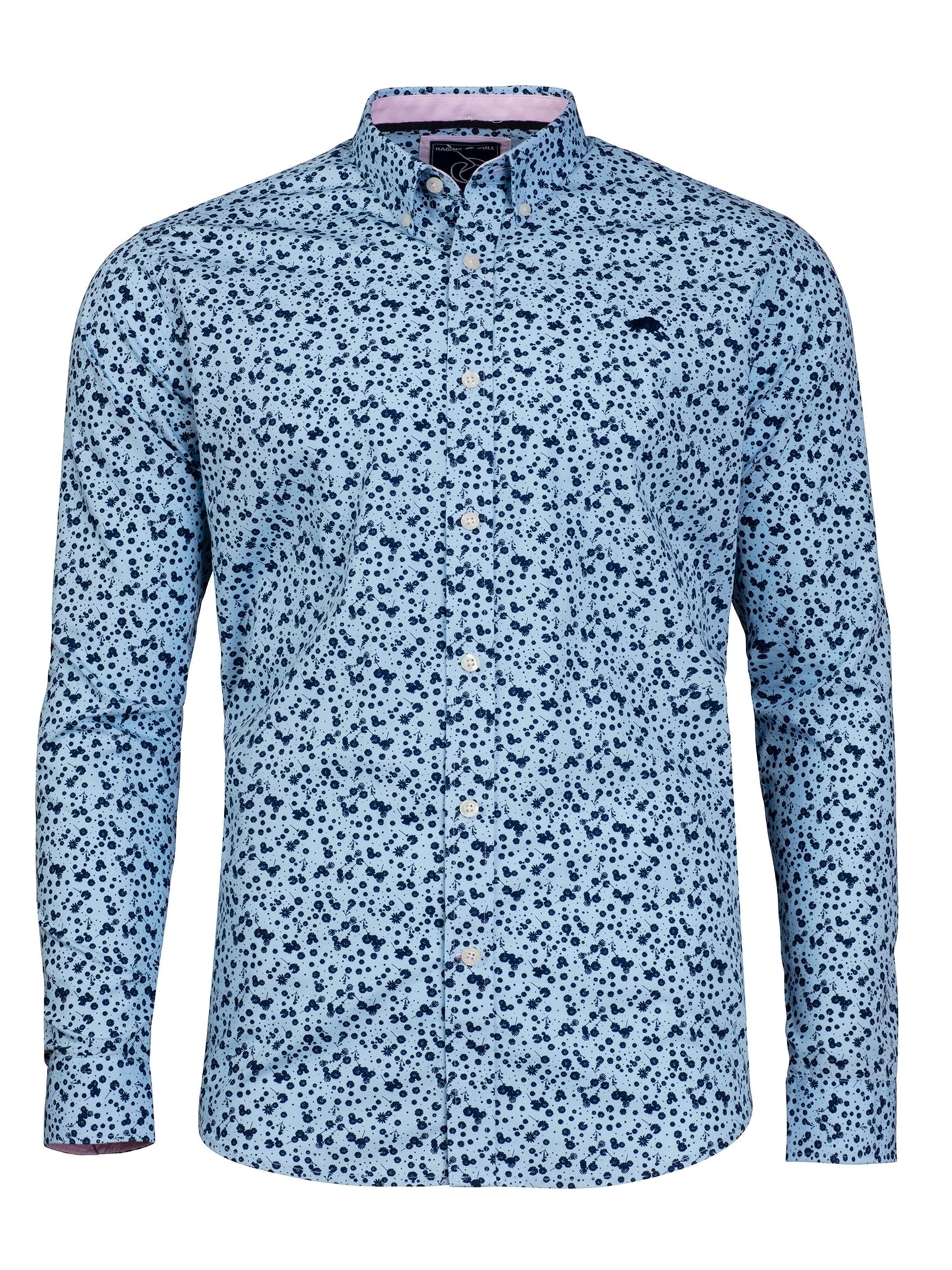 Dean Farmstock has ears that could be planted in a field and chest and thighs that are permanently trying to escape normal clothing. Down at his West Country clubhouse he likes to hold forth on the one time he scrummed against an England A player and "took 'im to the cleaners I did." Still fancies he cuts a mean figure at the end of season disco, but his clothes need an upgrade. This is Raging Bull territory here with every front rower being able to find the snappiest of outfits in his size whether its XL or 6XL. Pick a snazzy ditzy print shirt for the front rower in your life so that he can own that disco floor and be able to get the buttons done up too.
Second Row
Bill Willowy is 6ft 8" tall which is the only reason he makes the team. His skills are rubbish, but the opposition are terrified to throw the ball anywhere near him in the line out, so he earns his place. Insists he can become a top class second row and keeps telling anyone who will listen "Look at Devin Toner – if he can I can". Tends to always wear jeans that are far too short, so this is the chance to do him, and everyone who must see his awful choice in socks, a real favour. Our jeans are high quality dark denim with a lovely soft finish and come in a nice generous leg length with extra space on the thigh for those muscles. The ones he is still working on.
Back Row 
Steve Crunchbones is obsessed with tackling and will often demonstrate his technique on unwary guests at the club bar leading on one memorable occasion to a lawsuit. He swears when away from rugby he adores gardening and water colours. Steve has a shaven head not because he is losing his hair but because it believes it makes him look hard.  Perfect gift for him will be our 'Born to Ruck'
T-shirt which you just know will immediately become his favourite thing ever. An alternative is our best selling waffle scarf which comes with a matching beanie to keep that head nice and warm.
Fly Half
Perry Whatterstone-Featheringham used to play for Old Trustfundians RFC but due to a change of job has joined Stackpile RFC where he totally bemuses his clubmates. Insists on calling the game rugger and keeps trying to get everyone to join in a team song at the end of matches. He does however look immaculate in his Number Ones and the front row is always asking to borrow his aftershave.  If you know a fly half, you just must consider treating him to one of our beautifully cut Tweed Jackets. The grey herringbone with silky turquoise lining and matching pocket hanky just shouts quality and this is a jacket that can make every fly half look like he attended the finest educational establishment. The price however is a comprehensively affordable £170.00.
Centres
It's the side step he is most proud of and Nicky Middlefield uses it at every opportunity – even when wildly inappropriate which means he often ends up with face in mud buried by three burly back rowers.  Can only actually pass off one hand but pretends the reason is an old shoulder injury picked up when he was at England U16 trials. Spends far too long on his biceps but goes missing on 'legs day'. Even in the depths of a bitter winter will wear a tight t shirt to show off the 'guns. If this sounds like someone you know grab a Fly Fit polo for him. This is our specially cut polo that suits a rugby physique but tighter on the arms and body. You can find a heap of colour choices from strawberry pink to classic navy so if you are feeling generous get him a couple. 'Middsy' will be in seventh heaven come Boxing Day showing off those biceps and boring everyone with how many reps he does with those 50kg weights.
Scrum Half
The noisiest and most opinionated player in the side - Terry Yapp is 5ft 6" with a voice that can penetrate concrete. Referees have been known to wear ear plugs in matches when he is playing particularly so they can't hear his constant pleading for penalties. Often forgets his size and goes hunting opposition forwards with the technique of a prairie dog bringing down bigger prey. Spends the longest in the changing room and is suspected of actually blow drying his hair. As this is a guy who cares about his looks splash out on the softest of cotton cashmere knitwear in dreamy soft purple to offset his auburn locks. Just don't ask him to explain that last penalty. Life is short.
Winger/Full Back
The youngest in the club and fresh from his boarding school 1st XV Henry Dashing-Chappy can really shift. When the team play against the Old Veterans 3rds, Dashing simply cuts straight through them scoring multiple tries from his own tryline. His own team is wildly jealous which lead to an incident involving the removal of all Dashing 's boot studs at half time. Apparently, it was "so someone else can get on the bloody scoreboard". Henry will adore one of the Raging Bull zip through hoodies which comes in a natty denim shade of blue with chunky zips and fastenings. This should make everyone happy as it also means he now has something to cover up his tatty Glastonbury T-shirt.