Q&A With Celebrity Chef Marcus Bean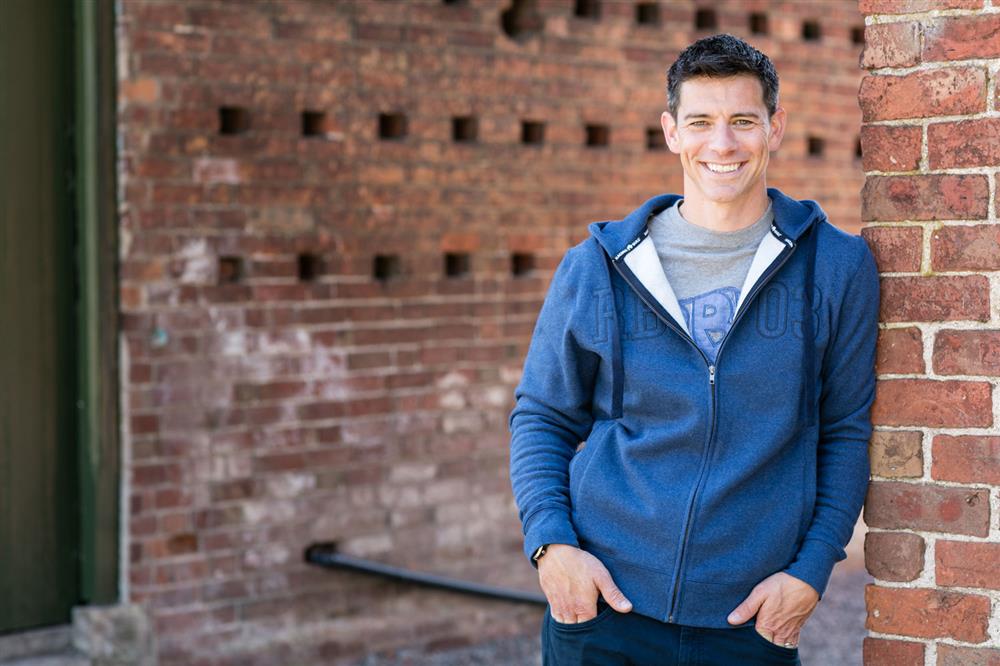 We quizzed Celebrity chef Marcus Bean and these are the answers below!
Why did you become a chef?
I grew up in pubs and my mum is a chef, but I never wanted to cook or needed to, We lived in flats above the pubs I grew up in and didn't have a domestic kitchen so if I was every in the pub kitchen it was a case of jumping in the sink to help out. One thing it did was gave me a great pallet as myself and my sister got to choose what we wanted to eat every night from a full menu and the specials board, and it was great to have friends over for dinner, they loved it!
When myself and my wife Jenny decided to go into the trade and purchased our first pub, we employed a chef and full team. In the first year we had an absolute nightmare, we decided one of us had to be running the kitchen, I asked Jenny if she wanted to do it and she said no, so it was down to me. I spend hours in the kitchen, and working between shift and after hours, reading books, trying ingredients developing recipes and practising. After about 7 months of working in the kitchen 7 days a week I saw an ad on line for a new cookery show and decided to apply, after 3 pages of a 12-page application I decided against it. A week later the production company phoned me up to chat and see why I didn't complete the application, they invited me to cook and have an interview with lots of other chefs. I decided I had nothing to lose, and after cooking for them they invited me to be a contestant on the show, all being filmed in Scotland. To say I was nervous was an understatement! This was the first time I had ever cooked out of my own kitchen, now I'm cooking with professional chefs, in front of Michelin stared chefs, with food critics judging my food and my every move being filmed. I got stuck in and ended up winning with my dishes then got into the final and was head to head with a two Michelin starred chef who I ended up beating, and that's where it began.
What would your perfect weekend consist of? 
Most of my weekends are busy with teaching courses, catering for Dinners or away working hosting events. So, my perfect weekend would consist of waking up early taking the dogs for a big walk across the fields with Jenny and the girls, then heading into town for coffee & breakfast. Then a chilled day at home, maybe a run round the lanes, then making dinner for the family, reading the kids a story before bed, then enjoying some time with Jenny and enjoying a glass of wine.
What do your kids think about you being on TV?
The kids love it, and they enjoy finding out what I've been up to. They especially like flicking through the photos on my phone, after I've been away working.  The girls are big fans of food, eating and watching shows like the Bake off, they recently face timed me while I was with Paul Hollywood In Glasgow, they loved it and proceeded to Sing down the phone to us.
Who's your biggest style influencer?
I must thank Jenny for my fashion sense, over the years I've become much better at it, but she'll always tell me if something doesn't work. I think every man would say David Gandy, and I must agree, I'm also a big fan of Dermot O'Leary & Ben Shepherds Style. I'd also like to think I have my own unique style, I'd love to design my own clothes one day!
What is your guilty food pleasure?
I love a peanut butter & strawberry jam sandwich, sounds strange but tastes so good. I'd also say Beans on toast with lots of grated cheese & Worcestershire sauce.
Fill in the blank: If I wasn't a chef, I'd love to be a music producer, I've always had a passion for music and when I first moved to Shropshire, I did an NVQ in Sound Engineering in Manchester. But found it hard to take it any further without living in London. 
What do you like about Raging Bull clothing?
I love the style of Raging Bull and the story behind the brand and with Phil. The great thing about the brand is its constantly progressing and changing, bringing out new products and changing with the times. That's why it's a great link with ourselves and our Cookery school, both Brands work together and are always moving forward, and Phil has a massive passion for food I have a passion for clothes and we both have Rugby connections. I started playing Rugby at the age of 5 until I was 16 for Henley On Thames.
What's your favourite dish to cook and eat?
Because I'm always cooking, and I teach so many different courses focusing on different cuisines from around the world, I really do love all food.
If I had to say what do I enjoy most, it would be having friends and family over for food and cooking lots of different dishes more tapas/small plate style, fish meat, vegetables. That way you get to taste a bit of everything, I love using and cooking over open fires using wood and charcoal, the flavour you get is incredible.
Thanks, Marcus! It was a pleasure interviewing you.