Men's Shorts Styles Through the Decades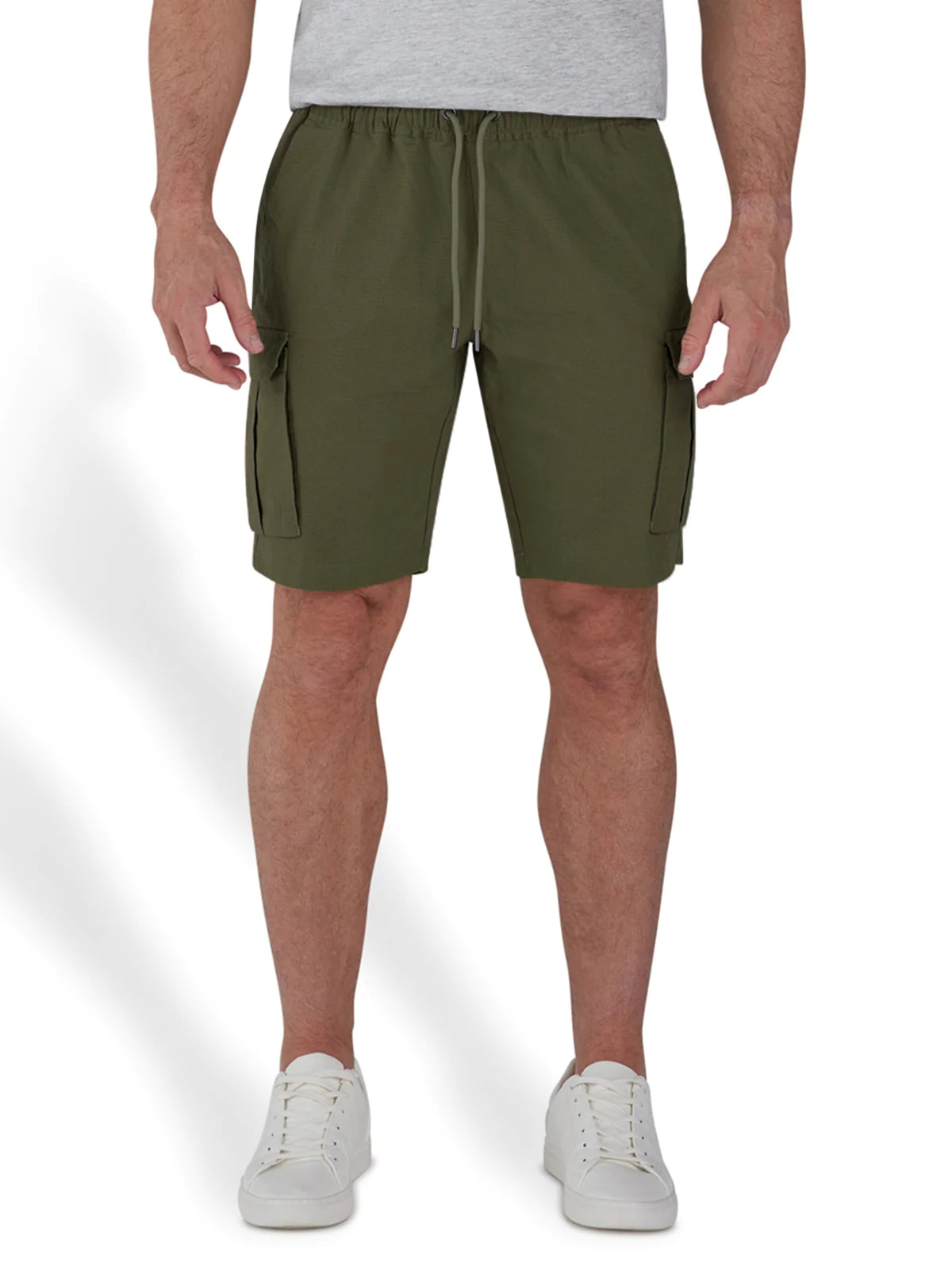 Men's shorts have undergone various style evolutions throughout the decades, reflecting changes in fashion trends, cultural influences, and societal norms. Here's a brief overview of the popular styles of men's shorts from the mid-20th century to the present day:
In the 1950s and early 1960s, men's shorts were typically mid-thigh length or slightly above the knee. They had a relaxed fit, often with a high waist and pleats. These shorts were commonly worn for sports and casual outdoor activities.
In the 1970s, shorts became shorter, reaching mid-thigh or even higher! Popular styles included tight-fitting gym shorts with an elastic waistband and running shorts with contrasting side panels. Bold patterns and bright colours were in vogue – think roller-disco.
Shorts in the 1980s continued the trend of shorter lengths, with some styles approaching mid-thigh or just above. Athletic-inspired shorts, often made of nylon or mesh, gained popularity. The rise of sports and fitness culture influenced the design, with side stripes, drawstrings, and looser cuts being common.
Shorts in the 1990s saw a return to longer lengths, reaching just above the knee. Cargo shorts, characterised by their multiple pockets and loose fit, became a staple of men's fashion. Denim shorts and plaid patterns were also prevalent during the 90s decade.

Cargo shorts are very popular today, especially in natural earth tones such as brown, olive green, tan and navy blue. Cargo shorts work really well when paired with block colour, striped and bold patterned Polo Shirts, or printed T-Shirts for a more casual look
In the early 2000s shorts maintained the knee-length trend established in the 1990s. Board shorts gained popularity, especially for beachwear and water sports. These longer, baggier shorts often featured bold patterns, drawstring waistbands, and Velcro fly closures.
Shorts in the 2010s varied in length, ranging from above the knee to just below. Slim-fit chino shorts became fashionable, featuring a more tailored and streamlined look. Flat-front designs with a shorter inseam became increasingly popular for a clean and modern aesthetic.
Smarter Chino shorts have strong fashion staying power, providing a comfortable fit but stylish look on holiday or relaxing at the weekend. Chino shorts can be paired with smarter short or long sleeve button up shirts, they also go well with a polo shirt for a smart summer tennis look.
Now that we have reached the 2020s shorts continue to offer a range of lengths, from above the knee to mid-thigh. 'Athleisure' shorts, inspired by sportswear and made of performance fabrics, have gained significant popularity. Hybrid shorts, combining athletic and casual elements, have also become a trend, offering versatility and comfort, with the now classic Cargo short still going strong. 
Individual preferences vary and fashion is subjective, personal style choices can differ across regions and subcultures. But shorts are here to stay and us Brits like nothing more than getting our skinny white knees out as soon as temperatures get into double figures.
Check out the wide range of Raging Bull shorts on offer, classic Cargos and Chinos with some modern innovation in materials and comfort. Our Rugby inspired range is extremely popular and offers some new colourways with the Activewear range catering for gym workouts, running and other sports persuits.