LIGHTWEIGHT LAYERING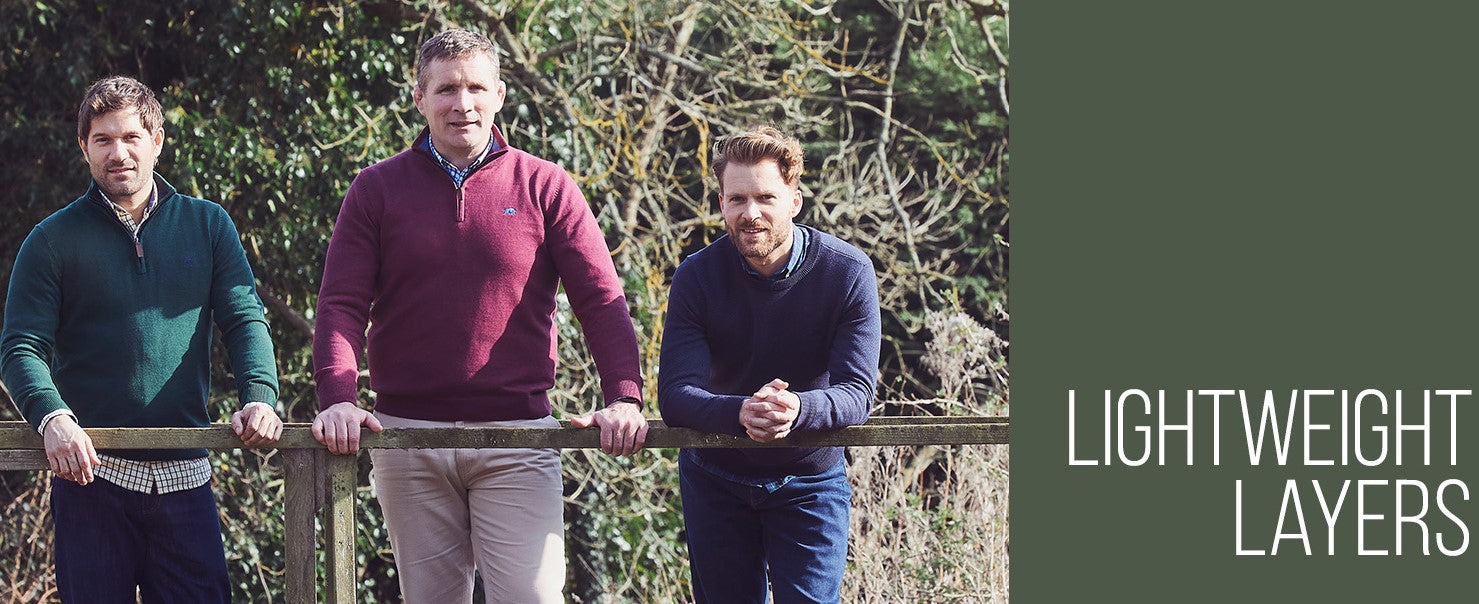 A true champion of the season will always be the wearer's choice of shirts. Pair a snappy, tailored long sleeve like the Oxford Multi-check with a Raging Bull classic Cotton/Cashmere knitted piece for those occasions where warmth is needed in settings that call for smarter looks.
A shirt need not simply compliment ties, jackets, and work occasions, however. Try making this season the one for embracing the casual open shirt – though not on its own. A looser fitting, heavier material shirt worn with a simple Signature Organic T-Shirt is perfect for function and style to unite, where warmth is added and looks upgraded with fine tailoring and high-quality product.
Everyone has their favourite comfort pieces, particularly at this time of the year, and you'd be hard pressed to find a category that screams comfort more than Raging Bull's knitwear and jumpers. Sometimes all an outfit needs is the lightweight layered support of a jumper, cardigan, or sweatshirt to warm it for evenings in or out.
 • Cardigans of all thickness work well with all levels of attire; where a shirt may not need a blazer or when you want to show off a graphic t-shirt without strange looks at having your arms out in the cold!

• Signature knitwear runs in a rainbow of colours for every outfit, whether complimenting a classic single colour Oxford Shirt or as a stand-alone piece lending a thicker material for chillier evenings.

• An extra layer doesn't always need to support a smart outfit or perhaps you need even more warmth and comfort, so, look no further than a new favourite sweater like the Cut & Sew Hoody; whether you're walking the dog, going out for lunch, or sitting down for movie night, you'll be stylish and snug.

When it's not quite time for your favourite winter coats but you need some protection against the promise of the elements on your outings, Raging Bull has all of the lightweight companions you could ask for.

From Lightweight Gilet's over t-shirts on sunny afternoons to Waterproof Jacket added to trusty Quarter Zip for brisk walks, it's important to be prepared for whatever the elements may throw at you!